This episode of My Hero Academy sometimes mimics life.
The plot of this eposide made me feel the same ending of the hero I knew well enough to miss. J.M.Kwak was that hero. The resident we wanted to work on our shift. The one we wanted to teach. The one we wanted to finish his 3 year residency. The one we wanted to become one of us. An EM attending.
a JAERFD.
This one young resident who inspired us all with his enthusiasm. His love of life. Not down when I saw him almost always smiling.
He was for me, in this animation episode, the great hero, number one hero, All Might.
Deku, his discipline, who is so young and healthy would be crying for the ending of the World's Greatest Superhero. His mentor, teacher, idol, would end his career as the Number one hero of the world he lives in. He was be a broken skeleton of a man who no longer could save lives. 
He had to try to save his own life with the latest and newest experimental treatments.
He would be a shell of himself.
He would be the dying version of the J. M. Kwak.
The version I first knew as a medical student who rotated here from California.
He who would great as an intern, grew ill, and then for a short time a 2nd year in emergency medicine.
He was not bitter.
He became permanently broken in body but never in spirit.
He would not blame others or wish the harm onto him, onto others.
He knew his fate.
He knew he wouldn't finish as a doctor.
He knew his fellow classmates had to finish their 3 year residency.
He knew his loved ones had to deal with his passing. 
He wanted his loved ones happy, not sad, not bitter. He knew we had to finish his journey for him. We had to live our lives in a grander manner for him.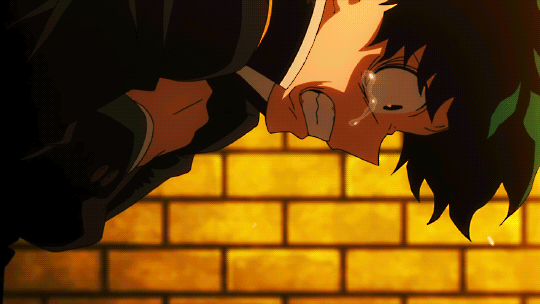 I am not as young as Deku, but young enough in my career to know that not many heros, or doctors will be like this one. He taught me as much as I aspired to teach him. He loved life. He loved his drink. He loved to experiment. He loved life. He was a sea turtle who traveled his life. Everyday was a journey. He appreciated a seagull didn't pick him off and eat him when he broke out of his shell and traveled the longest journey of his life to the sea. 
Watch this Episode. Its enough to make you join Crunchyroll subscription.
Best of the Best of M.H.A. My Hero Academia.
I did think Naruto was the best Japanese Animation because it was awesome and because J.M. loved that series too.
I love My Hero Academia more because of this one episode. 
Here is my Magisto dedication.
http://www.crunchyroll.com/my-hero-academia/episode-49-one-for-all-768957
https://view.yahoo.com/show/my-hero-academia/episode/61136413/sub-one-for-all
Please reload